President:
President Greg Countie
gcountie@aol.com
Vice-President:
Thomas Morrow
thomasmorrow@brookforestresidents.com
Secretary:
Steve Roberts
steve@steverobertsinteriors.com
Treasurer:
David Hollman
d10hollman@sbcglobal.net
Architectural Control:
Steve Roberts
steve@steverobertsinteriors.com
Capital Projects:
Greg Piegari
gregpiegari@brookforestresidents.com
Susan Maki
makis@garygreene.com
Debbie Gurley
gurleys2002@yahoo.com
Thomas Wojcik
thomas9685@brookforestresidents.com
Katie Ferrier
katieferrier@brookforestresidents.com
A FRIENDLY REMINDER FROM THE BOARD. . . .
It is that time of the year Brook Forest neighbors…. remember boats, trailers, travel trailers, or jet skiis etc of any kind shall not be semi permanently or permanently stored in public view (I.e. street, driveway, side yard). Such items must be screened from public view, either within the garage or behind a fence which encloses the rear of the lot. We do understand that your boat will be in the driveway when you are getting ready to take it out over the weekend or on vacation.
Please notify HCMS if you plan to have the above in view for longer than 48 hours!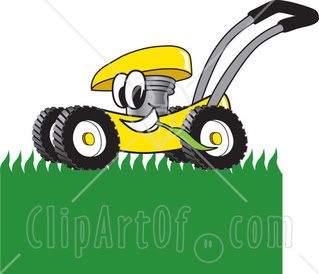 Lawn Care. Lawn and garden maintenance is "not" an option in our community. While the majority of homeowners appear to take a great deal of pride in the yards/gardens, unfortunately, we have quite a few homeowners who believe that cutting their grass once or twice a month, weeding their gardens and edging along their sidewalks, driveways, and curbside is a yearly option. Avoid a deed restriction letter and make sure your lawn is in tip top shape! We should all take great pride in our community!
Save the Date NATIONAL NIGHT OUT Tues Oct 6 , 6:30pm till 8:30pm at the Havenpark pool area
Face painting, balloons, games and other things for the youngsters
Police and Fire Department presence
Master Gardners, Library, United Way 211, Exploration Green, for the adults
Pizza and soft drinks for all
Bring your LAWN CHAIRS and visit with your neighbors. This is a community safety and neighborhood watch event
The Master Gardners will have info on lawn weed control, insects, and vegetable gardening handouts for the residents
United Way will have emergency info handouts and information about the 211 call system
The library will have info on 3D printing
Exploration Green wil up date residents on the progress of the golf course project

Community Pool Open Weekend Hours 11:00 am until 8:00 pm

September 17 Board Meeting

Approval of Minutes and treasurers report
Ajourn

Architectural Control-
Any Changes to the external appearance of your property will normally require approval by the Brook Forest Architectural Control Committee. These requirements are derived from the original Declaration of Covenants (Deed Restrictions) and further detailed in the Final Approved ACC Property Guidelines. Applications for property modification may be obtained from Houston Community Management Services, Inc. by calling
832-864-1200.
You may also obtain the application under the documents tab above.
JUST A FRIENDLY REMINDER:

I am looking for block captains... Please get in touch with me ...

Greg Piegari
[e-mail]
Trash Collection
Please do not make your neighbors look at your trash for a week or over the weekend. This includes grass clippings from your personal home landscapers. Respect the appearance of our neighborhood and value of our property by placing trash for pickup curbside the morning of pickup. Brook Forest residents receive garbage pickup two days each week on Monday and Thursday. Monday is the one day each week for recycle waste pickup. If items are not picked-up, store them out of site until the correct pickup day.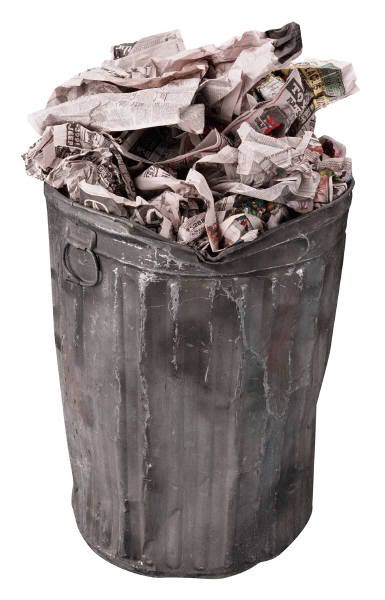 "HEAVY PICK UP" AKA HEAVY TRASH: COLLECTED ON THURSDAY. Heavier/larger items are collected once a week. These items consist of appliances, furniture, mattresses, water heaters (with water removed), computers, televisions within reasonable size but not projection televisions. For more information, please visit www.wm.com
Memorial Day 5/25 Regular Pick-up.. July 6 Regular Pick-up. Labor Day Sept 7 No Service. Thanksgiving 11/26 No Service. Christmas Dec 25 No Service. New Years Day 1/1 No Service.

Houston Police Department & Harris County Constable ** ALERT SLIPS **
Citizens can use this form to request increased patrols around their home or business for a prowler, speeding vehicle, excessive burglaries and thefts, being on vacation, or for reasons causing them concern. For HPD, please click here. Click on the top tab that reads Contact HPD and then click on the first link Alert Slip. You can also see crime stats in the area, registered sex offenders and some other useful information. For the Harris County Constable, please click here.
Sheriff Dept. Home Inspections
Home security inspections for a reduction of your insurance premiums are available from the Sheriff Dept. History has shown that once the following requirements are met, your home will be much safer for you and for your family. The following is the information about the requirements to qualify for the reduction in your premiums. HOWEVER, THEY MAKE GOOD SENSE IF YOU JUST IMPLEMENT A FEW. [more info]
Neighborhood Crime Watch
Very few people are in a position to protect their homes and property 100% of the time. Neighborhood Crime Watch is a program of mutual assistance ... [read more]